Aldo Campbell hailed a "once a lifetime experience" after helping London Royals clinch World Tens Series League title glory.
While a host of Bermuda's players were handed a memorable opportunity of gracing the field in the first round of matches as part of the Phoenix team last weekend, Campbell's endeavours earned him a permanent spot among the Royals roster for the remainder of the league campaign which concluded yesterday.
Not only did the Bermuda captain get the opportunity to play alongside stellar names such as England internationals Ben Foden and Tom Mitchell as well as the all-time leading tryscorer in rugby sevens history, Dan Norton, he played an integral role in helping his team to lift the trophy.
"To have the opportunity to play alongside these sort of players at this level of rugby is fantastic," said Campbell, who even managed to get himself among the tries during the league series. "It's pretty much a once-in-a-lifetime opportunity and it's just great to be able to be part of it.
"To go on and be part of the team who were crowned league champions is just the icing on the cake for me, it's a special moment.
"I've just tried to enjoy every moment of being part of this tournament and I just feel blessed to be here.
"I've had people message me who are watching the action and seeing me across the world which is fantastic and it's great to be able to promote Bermuda rugby on that sort of stage."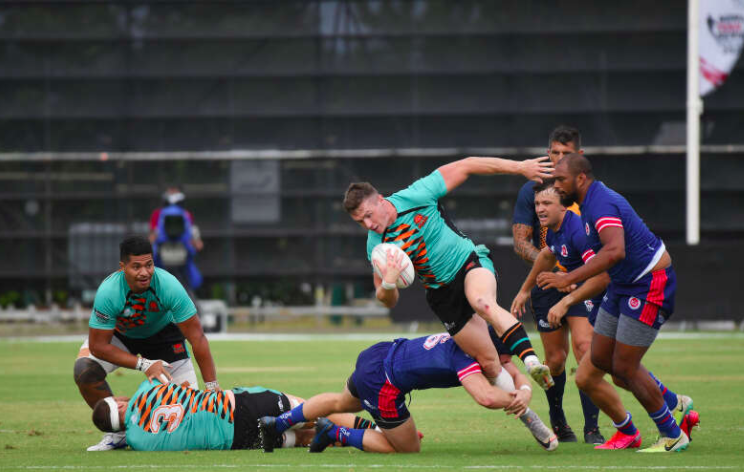 Campbell may yet play his part in helping the Royals to yet more silverware, with the table-topping exploits in the World Tens Series League, earning them the No 1 seeding and a bye into the semi-finals of the World Tens Series Cup, a knockout play-off format taking place tomorrow.
"I can't wait to get back out there at the weekend and try and challenge for another trophy," he added.