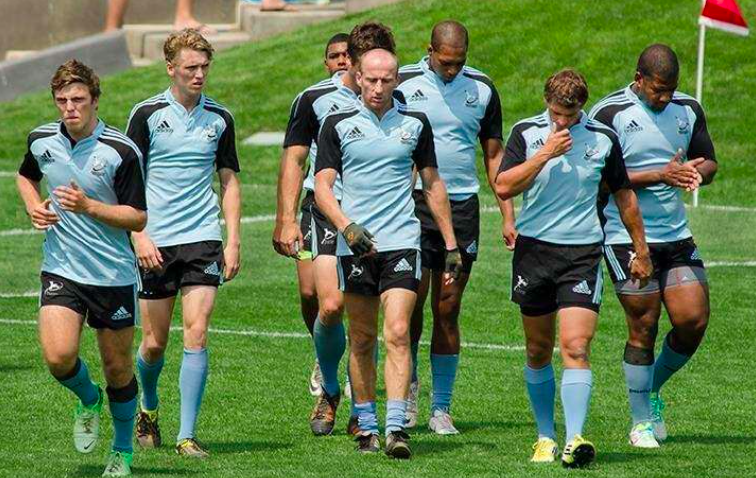 Jamie Barnwell remains hopeful that some of Bermuda's national rugby team will have the opportunity to be involved in the inaugural World Tens Series.
The ten-a-side series comprised of eight privately-owned teams from around the globe will be hosted on island over three weekends, with the first round of matches scheduled for October 24 and 25, followed by the second round from October 31 and November 1 with the final being played at the National Sports Centre on November 7.
Five of the eight teams have already been confirmed and include Ohio Aviators (Columbus), Asia Pacific Dragons (Singapore), SX10 (Cape Town) London Royals and Miami Sun with a number of world-class players also confirmed to feature in the new format that combines both the XV and seven-a-side codes of rugby.
But despite the likes of Sevens stars Osea Kolinisau, Collins Injera, Cecil Afrika, Tom Mitchell, Tomasi Alosio and Willy Ambaka as well as internationals in the XVs discipline Nafi Tuitavake, and Bryce Campbell set to star, Barnwell is holding out hope that some of the island's home-grown talent could be called upon.
"Hopefully some of the teams may ask some of the Bermuda national team players to be involved as part of the squads," he said.
"The only issue is that this is a lot more professional than say the World Rugby Classic is. Teams involved in this have gone away run trials and offered proper contracts so the standard involved will be a lot higher.
"Some of the guys involved will still be near to the prime of their playing days so the chance of local guys being involved is still open.
"However, if there a couple of spots left open than I'm sure one or two of our guys will be available."
While the series, which has been developed with the objective of becoming the "Indian Premier League" of rugby, will be played as a closed event with a high-quality broadcast production and global distribution set to be shown around the world, Barnwell is still excited at the prospect of another sporting event coming to the island.
"It's great to have a sporting distraction to give people a little bit of normality back in their lives and an opportunity to enjoy some live sport again, albeit not in person" he added.
"Whether you're a rugby fan or not, having another big sporting event like this come to the island will be brilliant."